Wondering where your item has gone? We explain a few reasons why it may no longer be available.
How do I know my item is no longer available?
When you head over to your downloads page or try and view the item, you may see something like this: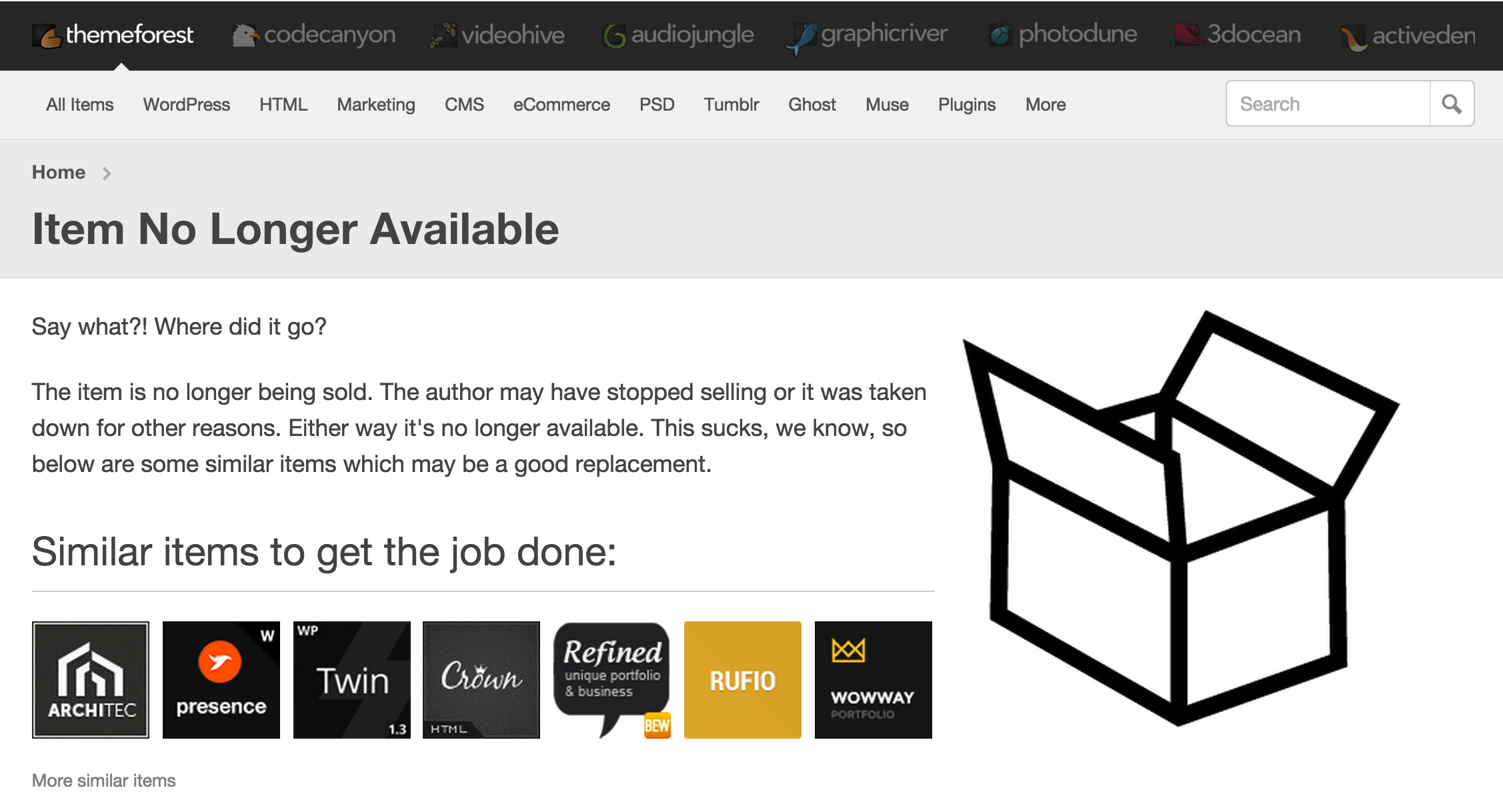 Why has my item been removed?
There are many reasons why we may have removed an item. Your item may no longer be available because:
The item is pending an update from the author and is temporarily unavailable.
Authors may update the item at any time and without prior notice.
The author may have decided to permanently withdraw the item from Envato Market.
The items on Envato Market are not created by Envato. They are created by designers, developers and creatives from all over the globe.
The file may have been temporarily disabled due to a technical problem or bug.
The item could be re-activated again after the problem is fixed and the author has updated it.
We may have received a copyright complaint about the item.
You can view more information on copyright here.
We may close an Envato Market.
Why? For various reasons, one of our Envato Markets may close and all items belonging to that Market will no longer be available to download.
Once a file is permanently removed from our system, the item can no longer be offered for download. For these reasons, we can't guarantee the ongoing availability of items after your initial download.
An example of what you might see on your downloads page when an item has been removed: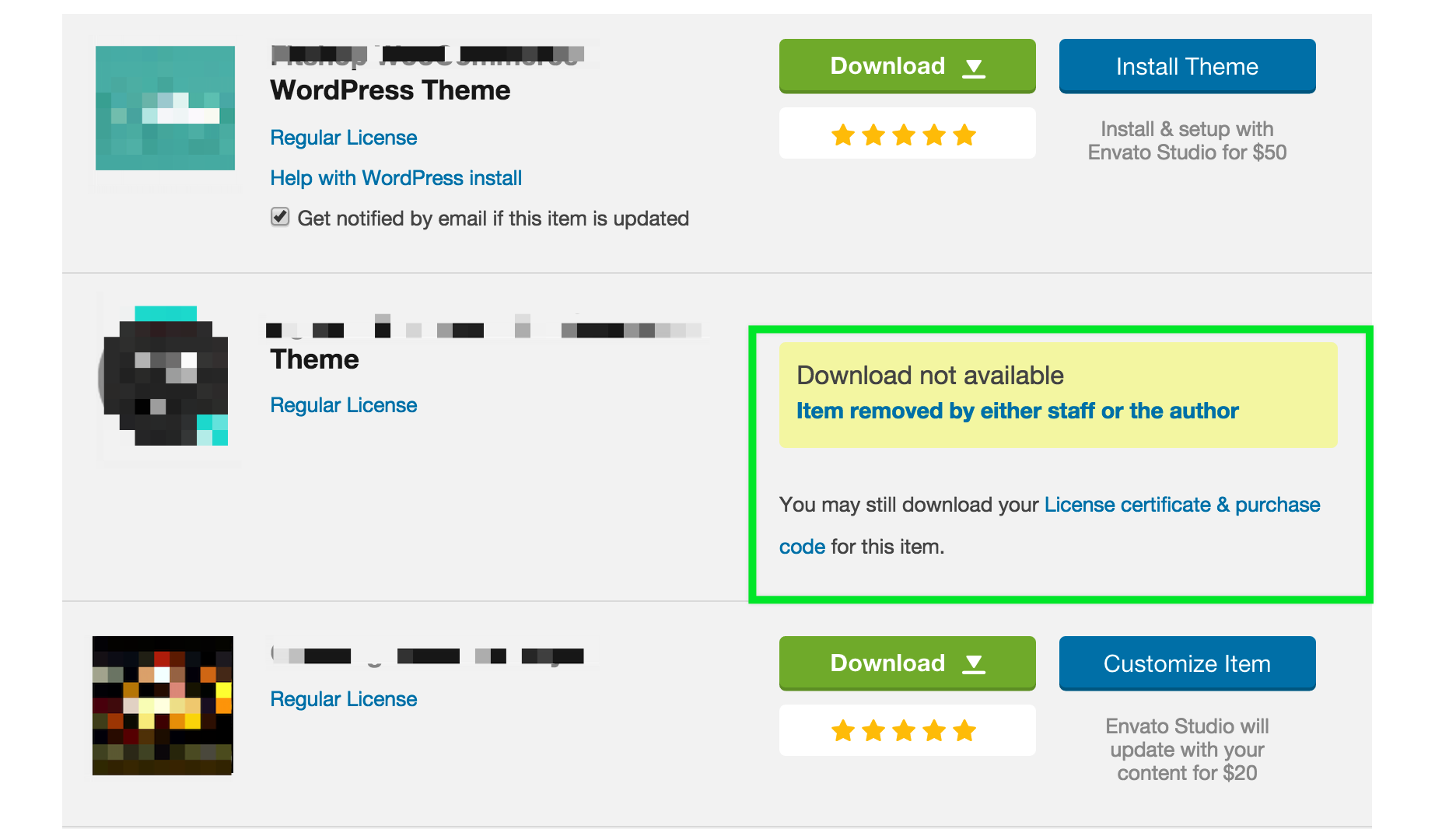 What should I do?
We recommend that you;
Download your files immediately after purchase.
Store your original files in a safe place for future access.
Store locally on your hard drive or backup files to a cloud storage service such as Dropbox or Google Drive.
If the item you purchased has been removed and is no longer available for download, you may be asking can I get a refund? Make sure you refer to our Envato Market Refund Rules to check if you're eligible for a refund.